Scroll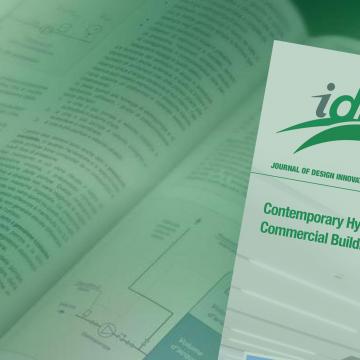 New release:
Idronics N. 28
CONTEMPORARY HYDRONIC COOLING FOR COMMERCIAL BUILDINGS
Download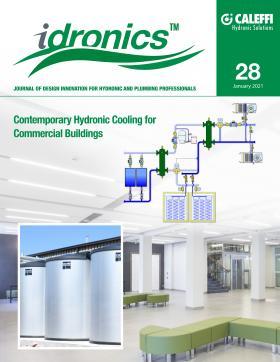 Contemporary Hydronic Cooling for Commercial Buildings (#28, January 2021)
Many HVAC pros know that modern hydronic technology offers several advantages when it comes to heating buildings. This also holds true for cooling buildings.  
This issue of idronics addresses these contemporary methods and details several modern hydronic concepts such as water source heat pumps, ice storage, heat recovery chillers, radiant cooling, chilled beams, variable speed pumping, hydraulic separation and heat metering. These concepts provide engineers with a wide palette of design opportunities, and the ability to go far beyond "standard practice."
We trust you will enjoy this issue of idronics and encourage you to send us any feedback by e-mailing us at idronics@caleffi.com.
For prior issues please visit our archive and browse the collection. There you can download the PDF files.